Looking for quick meals and easy recipes for fast dinners! These are tasty and easy healthy meals that can be made in 45 minutes or less. Chicken makes best quick meals for healthy eating.
Too busy to spend much time cooking! I have the quick healthy dinner recipes for you to make simple meals to feed your hungry family. Cook with these easy recipes, they trump salty take-out foods with healthier and faster meals to delight your family.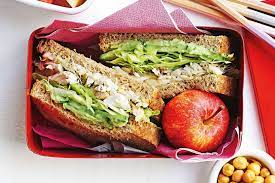 YUMMY CHICKEN
Serves: 4
Prep Time: 10 minutes
Cook Time: 12 minutes
Ingredients:
1 pound boneless skinless chicken breasts, pounded thin
1 small onion, slice
1 package (10 ounces) mushrooms, sliced
1/3 cup barbecue sause
1/4 cup honey
2 tablespoons Worcestershire sauce
Heat one tablespoon of oil in large nonstick skillet over medium-high heat. Cook chicken 5 minutes until it is no longer pink in center. Remove chicken to serving platter; keep it warm in the same skillet, saute onion and mushrooms for 5 minutes or until mushrooms are golden brown and no liquids remains, Return chicken to skillet.
Combine remaining ingredients. Pour into skillet. Bring to a full boil. Reduce heat and cook 2 to 3 minutes or until sauce thickens slightly, stirring occasionally. Serve with hot cooked rice, if desired.
---
Chicken is a good source of low fat protein ideal to make quick and easy healthy meals for dinner. They are used in many dishes to cook the best food everyone loves. These fast healthy recipes make simple and tasty meals your family will enjoy eating at dinner.
These are some of the quickest healthy dinners that I have made with these recipes for my family. The key to successful cooking is to plan your meals so you have the ingredients when you are ready to make your fast dinners.
Enjoy these FREE and delicious easy recipes for quick meals!
---
CHEESY GARLIC CHICKEN
This easy recipe Serves 6 to 8 people. It takes 5 minutes to prepare the ingredients, and 25 minutes to cook. Delicious quick healthy meal!
Ingredients:
4 boneless, skinless chicken breast halves (about 1 1/4 pounds)
1 medium tomato, coarsely chopped
1 envelope Lipton herb with garlic soup mix
1/3 cup water
1 tablespoon olive or vegetable oil
1 cup shredded mozzarella cheese (about 4 ounces)
1 tablespoon grated Parmesan cheese
Preheat oven to 400 degree in 13×9 inch baking dish, arrange chicken together with tomato.
Pour soup mix blended with water and oil over chicken.Bake uncovered for 20 minutes. Top with cheeses and bake 5 minutes or until cheese is melted and chicken is no longer pink. Serve, if desired, with crusty Italian bread.Recipe Tip: Turn leftover Cheesy Garlic Chicken (if there's any left) into a quick and delicious lunch or dinner. Simple heat and serve on hot store-bought garlic bread.
---
HERBED CHICKEN & VEGETABLES

This quick meal serves 4. It takes only 5 minutes to prepare, and 40 minutes to cook.
Ingredients:
2 medium all-purpose potatoes, thinly sliced ( about 1 pound)
2 medium carrots, sliced
4 bone-in chicken pieces (about 2 pounds)
1 envelope Lipton herb with garlic soup mix
1/3 cup water
1 tablespoon olive or vegetable oil
Preheat oven to 425 degree. In broiler pan, without the rack, place potatoes and carrots; arrange chicken on top. Pour soup mix blended with water and oil over chicken and vegetables.Bake uncovered 40 minutes or until chicken is no longer pink and vegetables are tender.
---
BISTRO CHICKEN SKILLET
This easy recipe for quick meal serves 4. It take 10 minutes to prepare, and cook time is 30 minutes.
Ingredients:
1 (2 to 2 1/2 pound) 8 pieces of chicken (breasts, thighs or drumsticks)
2 teaspoons dried thyme
1 teaspoon paprika
1 teaspoon salt (optional)
1/2 teaspoon ground black pepper
2 tablespoons olive oil
8 large whole cloves garlic, peeled
1/4 cup dry vermouth or water
2 tablespoons margarine or butter
1 (4-6 ounce) package Pasta Roni garlic & olive oil with vermicelli
1 1/2 cups fresh asparagus, cut into 1 1/2-inch pieces or broccoli flowerets
1 cup sliced carrots
Sprinkle meaty side of chicken with thyme, paprika, salt and pepper, In large skillet over medium-high heat, heat oil. Add chicken, seasoned-side down. Cook for 5 minutes. Reduce heat to medium-low; turn chicken over. Add garlic. Cover; cook 20 – 25 minutes or until chicken is no longer pink inside.
Meanwhile, in medium saucepan bring 1 1/2 cups water, vermouth and margarine just to a boil, Stir in pasta, asparagus, carrots and special seasonings. Reduce heat to medium. Gently boil uncovered, 10 minutes or until pasta is tender stirring occasionally.
Remove chicken and garlic from skillet with slotted spoon, Skim off and discard fat from skillet juices. Serve chicken, garlic and reserved juices over pasta.