Make brownies with this easy brownie recipe; simple recipe that you and your kids can spend quality time in the kitchen baking delicious, quick homemade chocolate treats with ease.
The main ingredient in this recipe is chocolate which contains modest quantities of caffeine but don't worry, they wouldn't keep you or your kids up at night. This is an easy brownie recipe that is simple, and it makes awesome healthy treats we all love.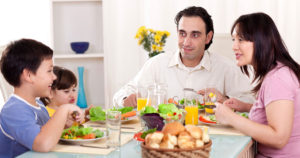 Before you start to bake make sure you have the following items – a 8×8 inch baking pan, parchment paper, bowls, measuring cups and spoons, heatproof baking spatula, and whisk.
Ingredients :
3 squares unsweetened chocolate (1 ounce each)
1/2 cup unsalted butter, cut into pieces
2/3 cup packed brown sugar
1/2 cup white sugar (you can substitute sugar with Splenda, if you desire).
1 tablespoon unsweetened cocoa powder
2 large eggs
1 tablespoon vegetable oil
1/2 teaspoon vanilla extract
2/3 cup all-purpose flour (spoon in level)
Preheat oven to 350° F.
Grease and line the pan with parchment paper.
In a small bowl, heat the squares of chocolate and the butter at 50% power in the microwave until the chocolate is melted (about 3 minutes), stirring halfway. Use a heatproof baking spatula to stir smooth.
In a big bowl, use the end of a whisk to break up the brown sugar until there are no lumps. Add the white sugar, cocoa powder, eggs, oil, and vanilla. Mix well. Use a baking spatula to scrape in the melted chocolate mixture. Blend well.
Add the flour a few heaping spoonfuls at a time. Mix well and scrape into the pan. Bake 25 minutes. Do not overbake or the brownies will not be fudgy. Cool completely in the pan before slicing. Top with glaze, if you desire.
Chocolate has an essential amino acid that produces serotonin which is responsible to lift our mood. During rainy seasons or in stressful times, I cope better when I have a piece of homemade brownie or dark unsweetened chocolate to calm me down or to lift my spirit. Study also shows chocolate contains antioxidants and they are heart friendly. Enjoy this easy homemade recipe from scratch and make tasty brownies with your kids. Happy eating!
My 11 year old daughter loves to bake and this brownie recipe is one of her many favorites. She can do it all except handling the baking pan in and out of the oven.
Ingredients for brownie glaze:
3 tablespoons unsalted butter, cut into pieces
2 tablespoons milk, plus a few drops more if needed
1 cup icing sugar (spoon in, level)
3 tablespoons unsweetened cocoa powder
pinch of salt
3 drops of vanilla extract
In a small bowl, heat the butter and milk at 50% power in the microwave until the butter is melted (about 1 minute). Mix well.
Sift the icing sugar, cocoa powder and salt into a bowl and mix.
Use a baking spatula to scrape the melted butter mixture into the icing sugar mixture. Add the vanilla. Blend well. Add a few drops of milk to thin, if needed. Spread on brownies. Let stand a few minutes to set before slicing.